SEARCH ENGINE OPTIMIZATION
SEO for Therapists and Psychologists
.
Our SEO experts research your local niche and find the best keywords to optimize your website, rank high in Google Search, establish a source of referrals, and grow your practice.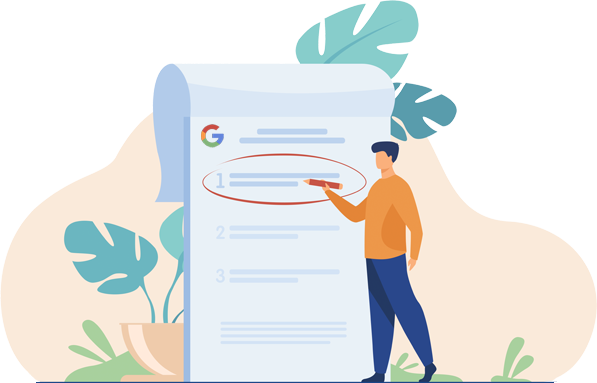 SEO Services for Therapists
Search engine optimization (seo)
Generate quality referrals from Google.
Rank higher in Google when your potential clients search for a therapist like you in their local area.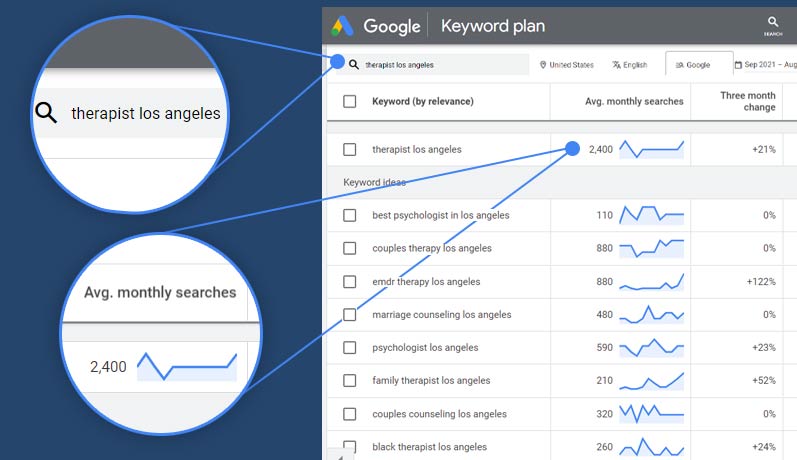 Google keyword research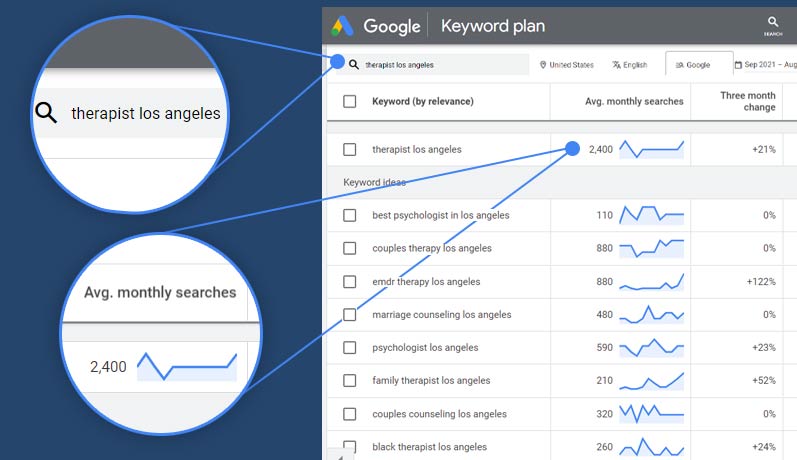 We conduct an SEO Audit to determine the top keywords being searched in your area and use that data to optimize your website.
On-Page SEO Optimization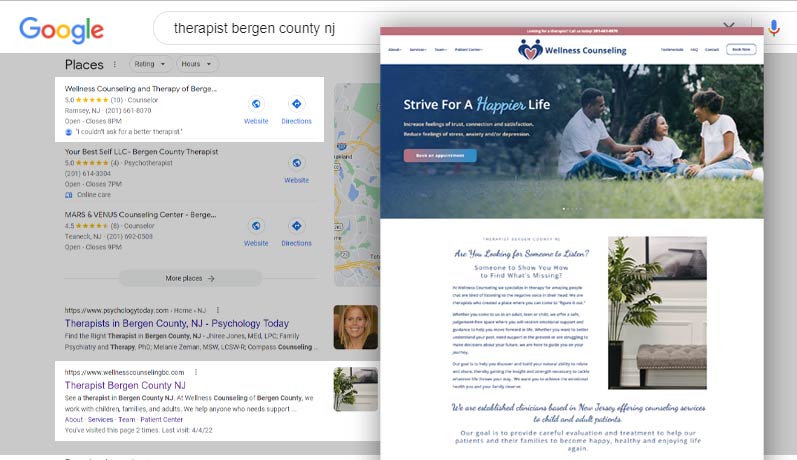 We fine-tune each page of your website based on your specific therapy services and specialties, so you attract best-fit referrals from Google.
Google My Business Profile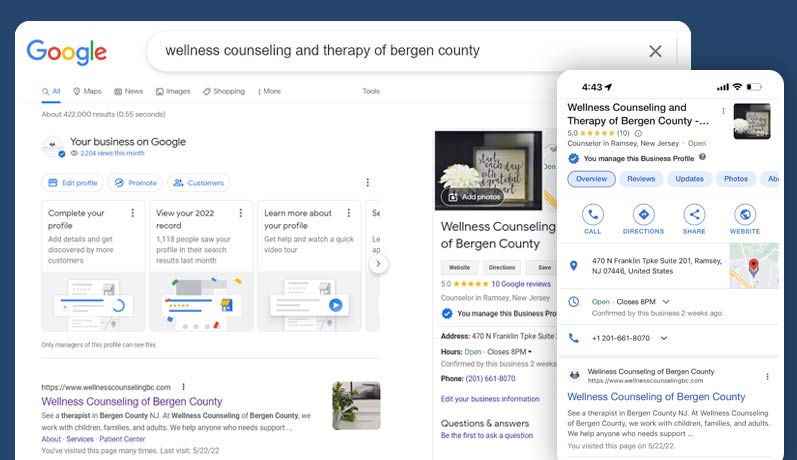 We'll set up your Google My Business Profile to put your practice "on the map" when potential clients search for a local therapist.
Google rankings tracker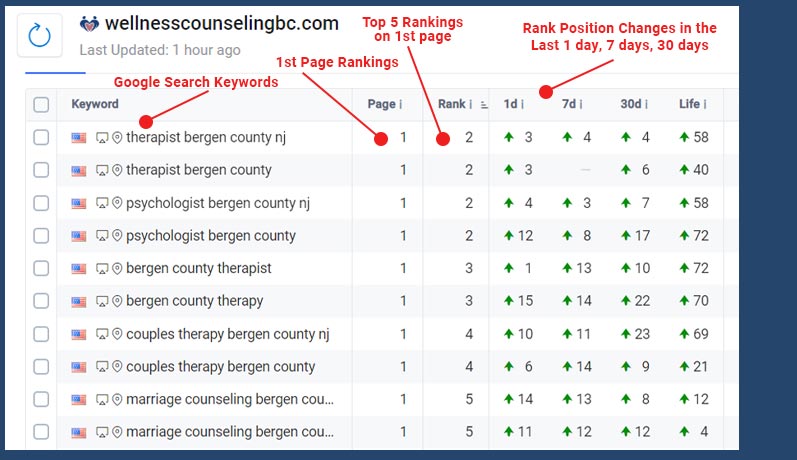 Using advanced SEO tools, we track your website's real-time Google rankings. Watch as your rankings start rising.
Copywriting for SEO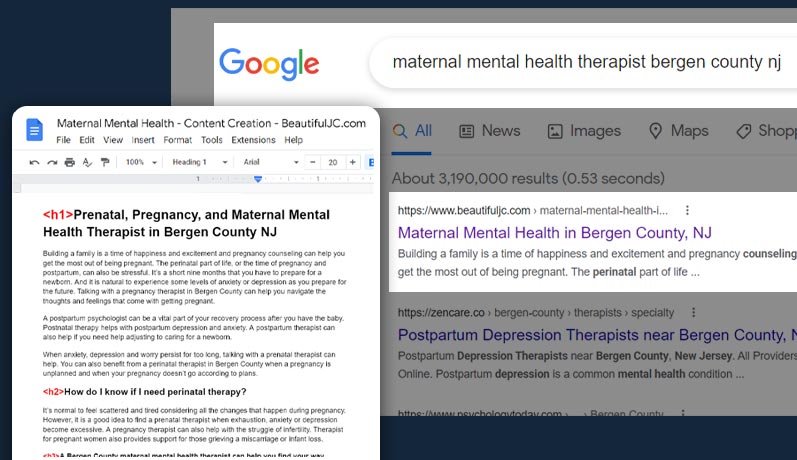 Website copy is one way Google decides who ranks first. Efficiently create quality website copy through our copywriting services.
Learn more
Free SEO Audit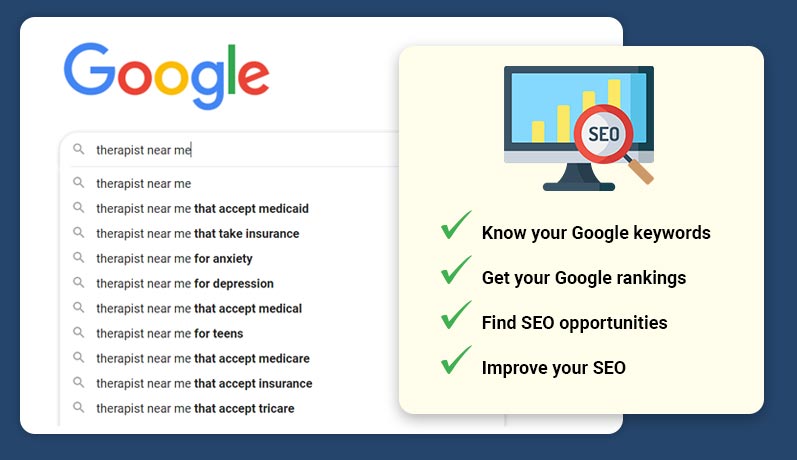 Discover your Google rankings, understand your SEO landscape, and gain insight on how to improve your rankings and get more referrals.
Jumpstart your private practice
today
.
Let's work together to create a beautiful and profitable website you LOVE!