Your All-Inclusive Therapist Website Package
Billed monthly. Low setup fee. No long-term contracts. No Hidden fees. No stress.
Professional Setup Features
Includes Everything You Need For A Successful Online Presence

Setup
We do all the work for you.
Avoid website overwhelm
with our done-for-you service.

Tech
A fully integrated website.
Be found, track results, make
updates, and take payments.

Support
We're always here for you.
We'll keep your site safe and
handle all things web related.
Frequently Asked Questions
How long will it take to create my website?
It typically takes 1 to 3 weeks but it depends how soon we receive your content and how quickly you can respond to us regarding revisions.
How does the setup process work?
STEP 1: We'll contact you to discuss your project and come up with a plan and strategy for the creation and launch of your website.
STEP 2: Once we have all the info we need, we'll design the website and revise it until you're happy with the way it looks and feels.
STEP 3: Once the design and layout is finalized, we'll polish the website and test everything. When you give us the green light, we'll make it live! Congrats!
For a more detailed description of the setup process, click here.
How do I get started?
You can get started by clicking on the "GET STARTED NOW" button on our Pricing page, or by clicking here. If you're not quite ready to get started yet and would like to speak to us first, feel free to contact us or request a free consultation by clicking on any of the FREE CONSULTATION buttons throughout our website.
Will you write my website content for me?
Yes, and no. Let us explain. We encourage you to write your website content yourself, in your own words, because it's the most effective way to authentically reflect who you are and what you do so you can attract your ideal clients. But we understand that sometimes it can be overwhelming and challenging to put content together. If that's the case for you, please let us know, and we will assist you in writing website content by helping you find clarity and inspiration around how you'd like to present yourself and your therapy practice. MORE INFO >
How much do I pay up front?
Upon sign up, you'll pay just $248 total. This includes a $199 setup fee, and your first month's payment of $49.
Is support included?
Absolutely! We aim to be your one and only contact for all things website related. We will support you in anything you need, from picking a domain name, coming up with creative ideas, creating content, making website updates, and any other support you may need in the future. That's why we're here: to support you in creating a beautiful and effective website for your therapy practice so you can serve the clients who need you and make the world a better place.
What is your refund policy?
Unfortunately we are not able to offer any refunds since our prices are so low and the initial setup process is so labor intensive for us. But if you're not happy with the way things are going, you can cancel your account at any time. We promise that we'll understand your decision and we won't judge you for it.
How can I get a free consultation?
We'd be happy to give you a free consultation. Just click on any of the "FREE CONSULTATION" buttons throughout our website.
I still have questions. How can I reach you?
We'd love the opportunity to answer any questions you may have. Afterall, questions are the gateway to new possibilities! Visit our contact page and reach out to us in whatever way you feel most comfortable with (email, phone, or our contact form).
Can you use/move my site content from my current site?
Yes. We do this often for our clients who have an existing website before they sign up with us. We can use/move the content from your existing site when we create your new website for you. You can have an unlimited amount of pages on your website with us, so we can use/move any amount of pages from your old website. No problem at all.
Is hosting included in the price?
Yes, hosting is included. Not only hosting, but security and website maintenance is also included. We provide you with everything you need to create and maintain your website.
Is a domain name included in the price?
Yes. The cost of registration and yearly renewal of one domain name is included in our service. We can manage the registration and yearly renewal of your domain for you. In this case, you will be the registered owner of the domain name, and we will be the admin, billing, and technical contact. You own your domain name, not us. (Please note that we will pay up to $15/year for your domain name. If you choose a domain name that costs more than our budget allows, you'll have the option of registering the domain under your own third-party account.)
I already have a domain. Can I use it?
Yes, absolutely! We will connect your existing domain name to work with your new website.
Who owns my website/domain name?
You do. You 100% own your domain name. It's important that you are the registered owner so you can protect your legal ownership of the domain name. Whether we register and manage your domain name for you, or if you register and manage it yourself, you will always be the owner of your domain name.
I already have a website. Can I move to your service?
Yes, absolutely. If you already have a website, you can move to our service. We will take care of migrating your website to our platform for you. We can use the content from your existing website to create your new website.
Can I keep my same email addresses?
Yes! You can keep your email address the same.
Can I make changes to the website myself?
Yes! But only if you want to. We are a done-for-you service and we can take care of any changes you request. But if you insist on doing it yourself, you can. You'll have access to the backend of the website. And if you have any questions about how to do it, you can always count on us for support.
Are stock photos included? And can I use my own?
Yes, stock photos are included. When creating your website, we use royalty free images from various free stock photography websites. We may also on occasion purchase a limited amount of stock photos to be used on your website. If you have your own photos that you'd like to use, we can use images that you provide us.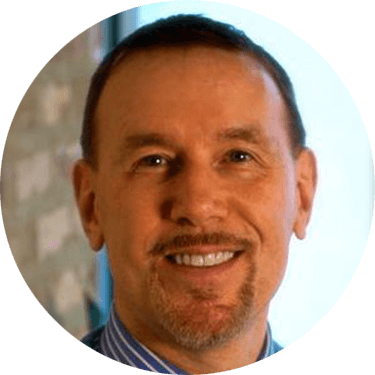 My previous website looked pretty stale. The new design you provided is just gorgeous and I really appreciate all the help figuring out the details. It was fun working with you!